Our
purpose
is to
empower
local
retailers
to thrive.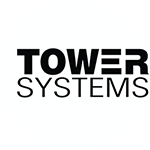 What are your retail needs?
Our purpose is to empower local retailers to thrive.
By empower, we mean to give them tools and training in the use of the tools to help them thrive.
The tools are our Aussie made and supported POS software.
By local retailers we mean independent retailers, specialty retailers, small business retailers. We believe in local. We know local matters to locals and that local is where community flourishes.
By thrive we mean to be profitable, and happy. A profitable business is good for all who rely on the business, including customers, and the community.
We know that our software can make a difference in businesses for which it is made, and that our training and support can help businesses thrive.
We are thankful to serve more than 3,000 local retail businesses in Australia and New Zealand.
We are grateful to those all who have worked at Tower Systems and work here today for it is on your shoulders we stand as a business to serve local retailers. You help us pursue our purpose.
Just as retail is personal, so to is our support for local retailers.
We'd love to help you thrive.