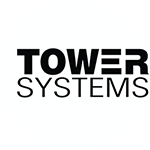 POINT OF SALE FOR
RETAILERS
Speciality POS software for
indi businesses
ASK US NOW
What are your retail needs?
Tower Systems makes POS software for local specialty retail businesses. All of our customers are local family run businesses, small businesses, specialty retail businesses that rely on our POS software to serve the needs of the retail channel in which they do business.
We don't make POS software to serve big businesses or large chains of businesses. That is better done by others.
We make POS software for local specialty retailers like garden centres, bike shops, jewellers, toy shops, sewing shops, pet stores, gift shops, homewares shops, antique shops, pool maintenance shops, newsagents, adult shops, firearms dealers, mobility scooter shops, butchers and more. For each we have a solution tailored to the needs of the retailers in that specialty channel.
Sure, we want to grow our business, but only by serving more locally owned and run retail businesses that operate within the specialty retail channels for which we have POS software.
We are grateful to serve more than 3,000 retailers today with POS software made for their type of business.
In the small business world, personal service matters, personal service is the difference. Our POS software reflects this focus on personal service, it reflects our commitment to helping our local retail business customers to more valuably and successfully connect with their local shoppers. This is a Tower Systems difference.
By not serving any big business or a single business with many locations, we are protecting our POS software company from being distracted by one client to the detriment of the broader client community.
Through supplier links and other party application links we can offer a diverse portfolio of solutions for our customers from Xero for accounting needs to Shopify for e-commerce needs to TitlePage for bookseller needs to Bike Exchange for bike shop needs to bank links for EFTPOS transacting to Zip and Humm for Buy Now Pay Later. We have many more integrations than these.
Tower Systems makes what it sells, and it supports what it sells. This is out business, our core business. We know that by helping local retail businesses thrive we help our business thrive. We benefit, our customers benefit and all who rely on each of our businesses for personal fulfilment and income thrive.
Continuously since 1981, Tower Systems has been there when small business retailers needed. We are proud to be of service and grateful for the opportunity to continue to grow.